EXPLORE THE 2018 RAM PROMASTER.

EXTERIOR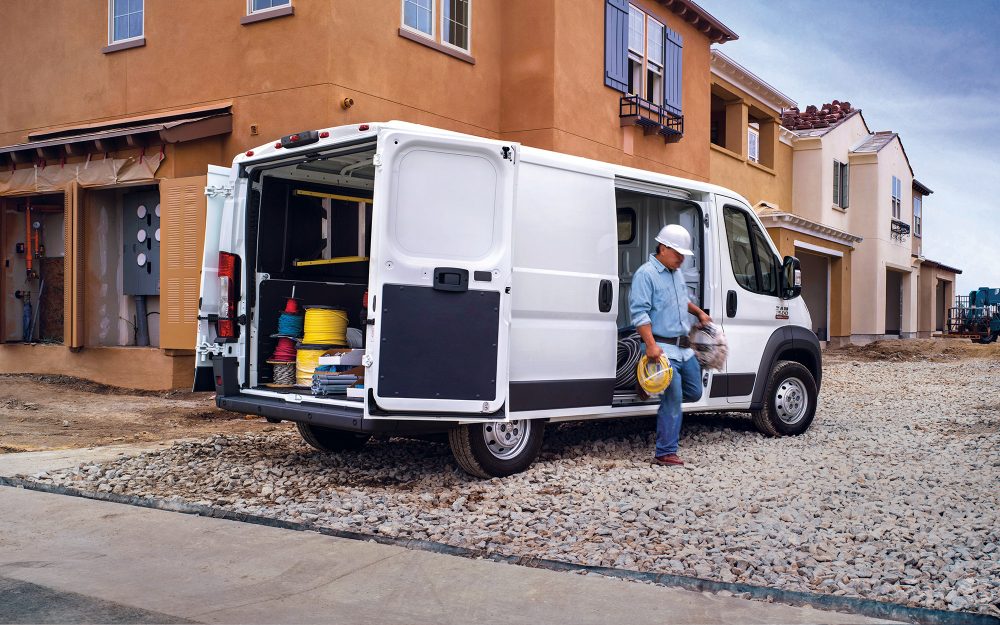 TACKLES THE TOUGHEST JOBS
It doesn't matter if you're on construction sites or on delivery routes all day; the exterior of the Ram ProMaster® Cargo Van was designed to work in any environment.
FEATURES
260˚ Swing-Open Rear Doors And Side Sliding Doors Accommodate Standard Size Pallets
Near-Vertical Side Walls Maximize Cargo Space and Are Upfitter-Friendly
Electronic Stability Control18 with Antilock Brake System, Traction Control, Hill Start Assist and Trailer Sway Control18 Help Keep You Safe and Secure on the Road
INTERIOR

DESIGNED FOR WORK
Take a look inside the Ram ProMaster®. A forklift can load a standard pallet through all its cargo doors, including the side door, which opens up to 49 inches. The rear doors open up 260° for easier loading and unloading. All these features are designed to make your workday a little easier.
FEATURES
Up To 49-Inch Openings on Sliding Side Doors
Standard Cargo Tie Downs
21-Inch Step-In Height
Nearly Vertical Walls for Ease of Upfitting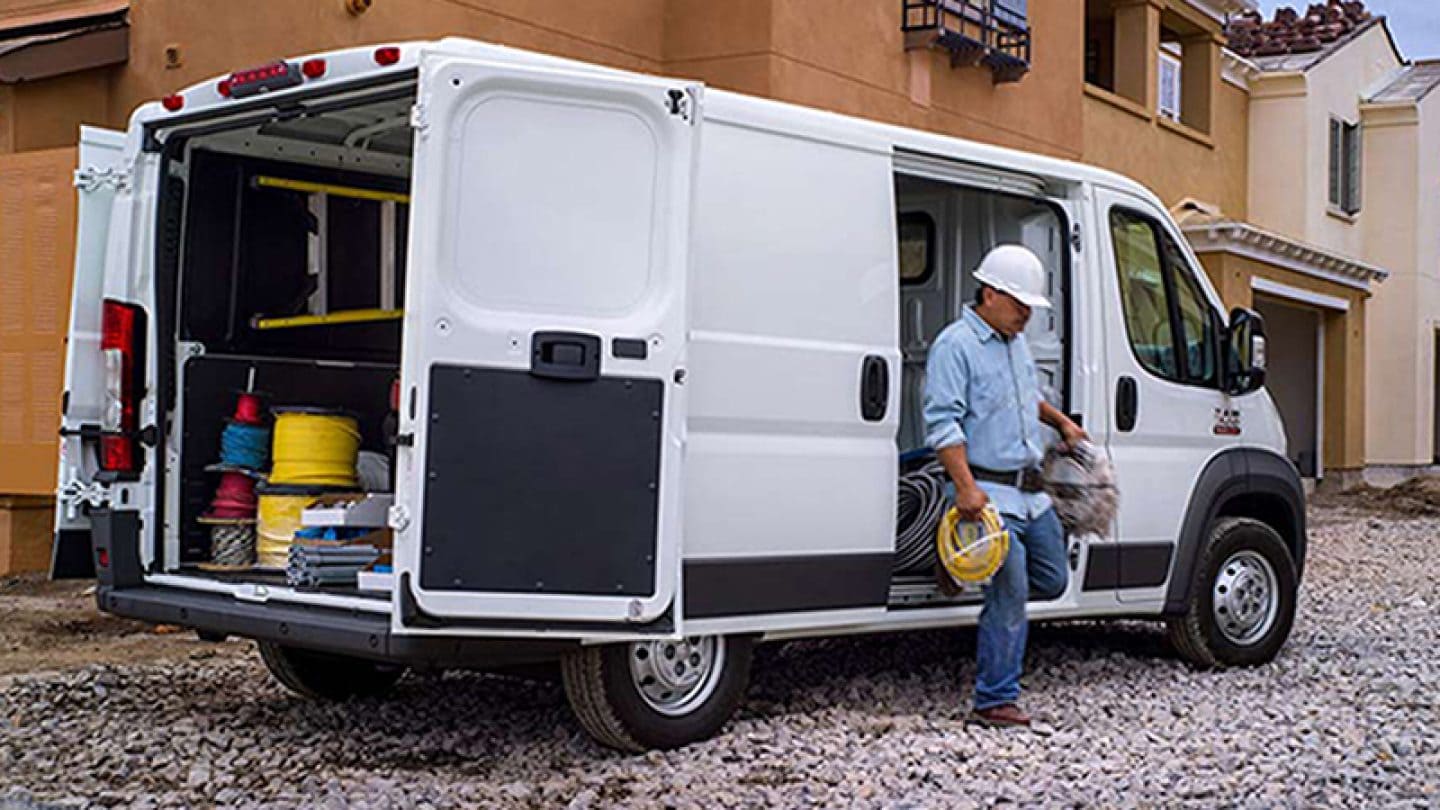 21-INCH CARGO FLOOR-TO-GROUND STEP-IN HEIGHT  
Thanks to our Class-Exclusive front-wheel-drive system16 , there's no driveshaft beneath the body, allowing for a Best-in-Class low load floor height16.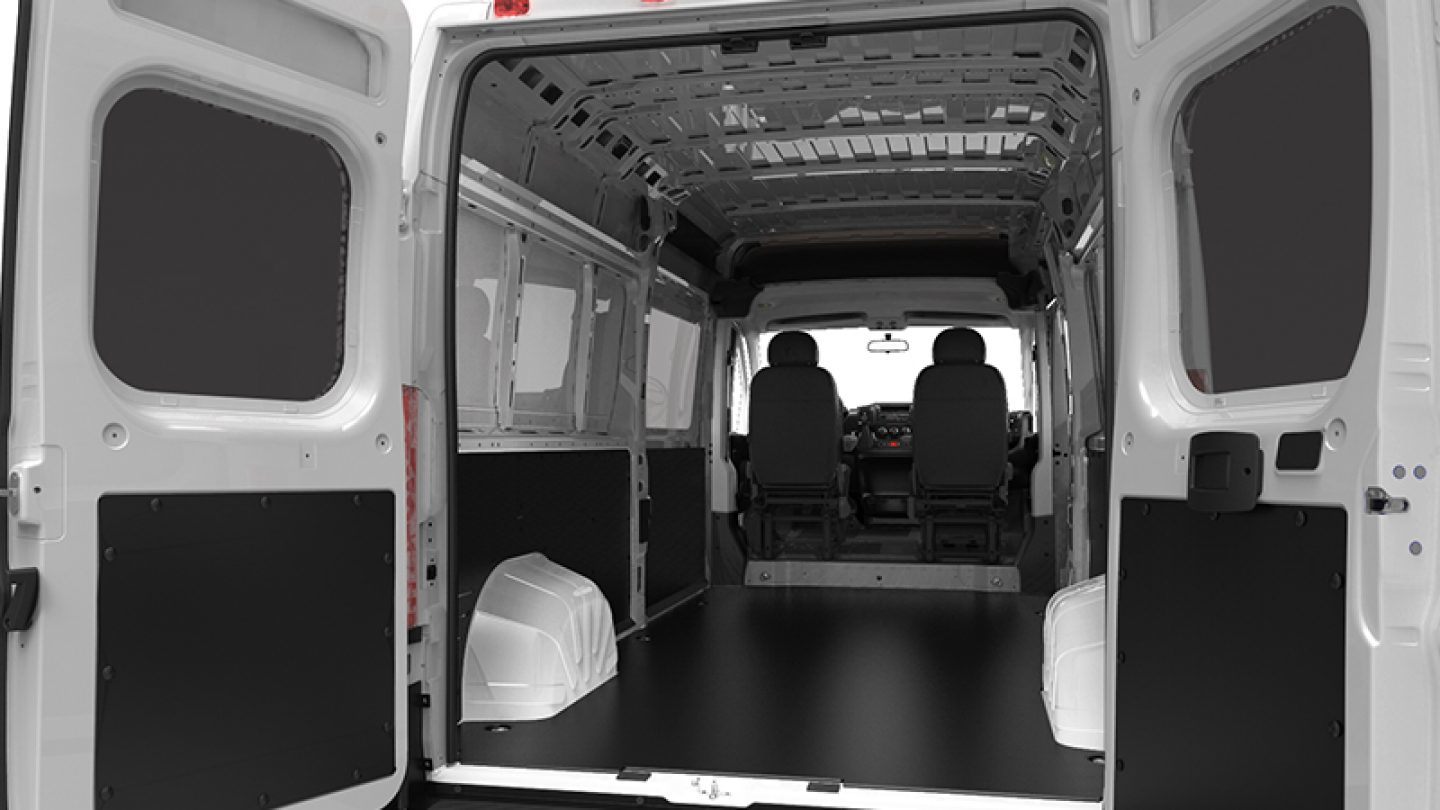 NEARLY 90° VERTICAL WALLS 
The sidewalls of the Ram ProMaster® are constructed at a nearly 90° angle, making it easier to stack, carry and load boxes. A straight stack maximizes cargo space and helps make loads more stable when navigating delivery sites.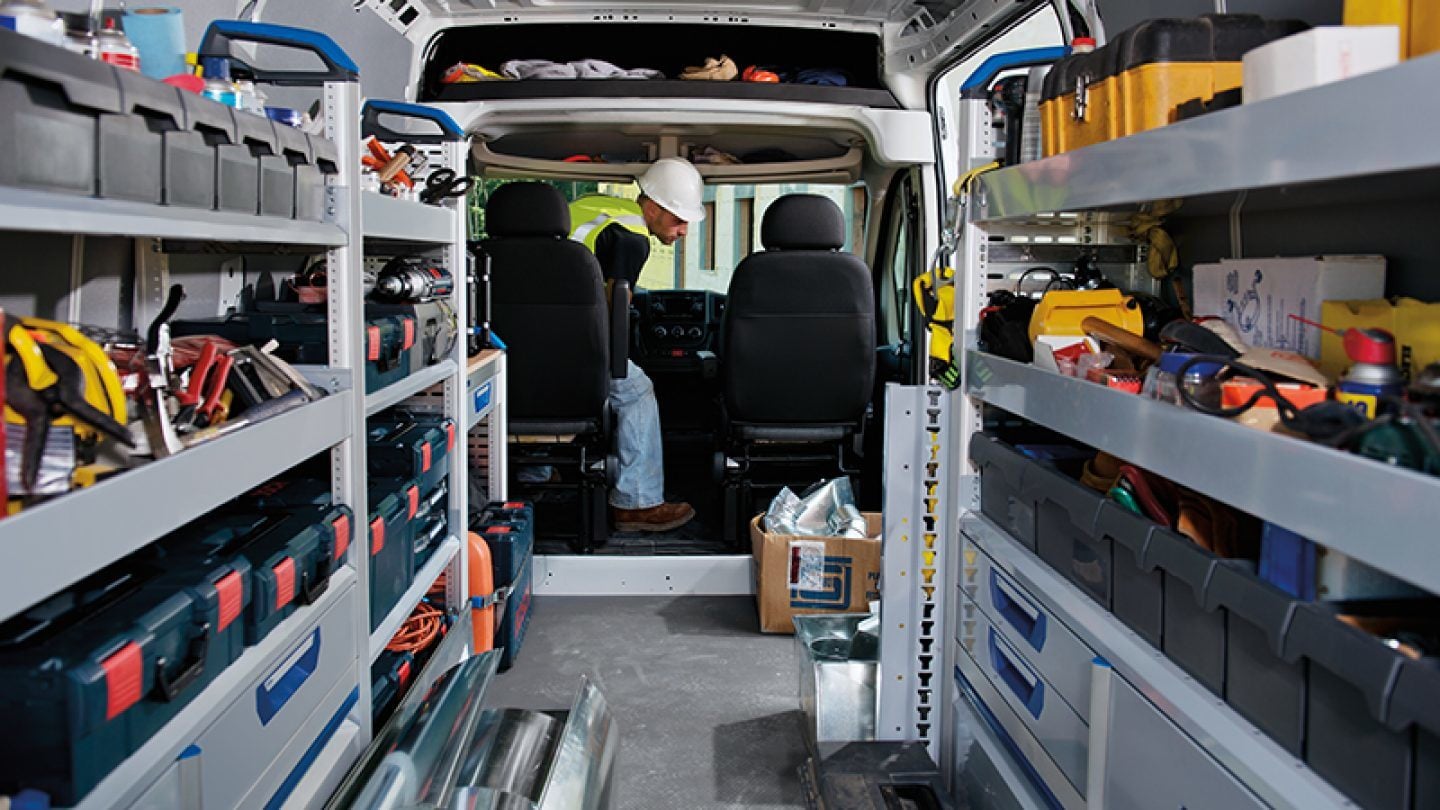 EASY PASS-THROUGH
Walk from the cab to the cargo area or, while seated, rotate the 180° driver and front passenger swivel seats (available on cloth seats only) to easily access the rear of the Ram ProMaster®. 
CARGO VAN CAPACITY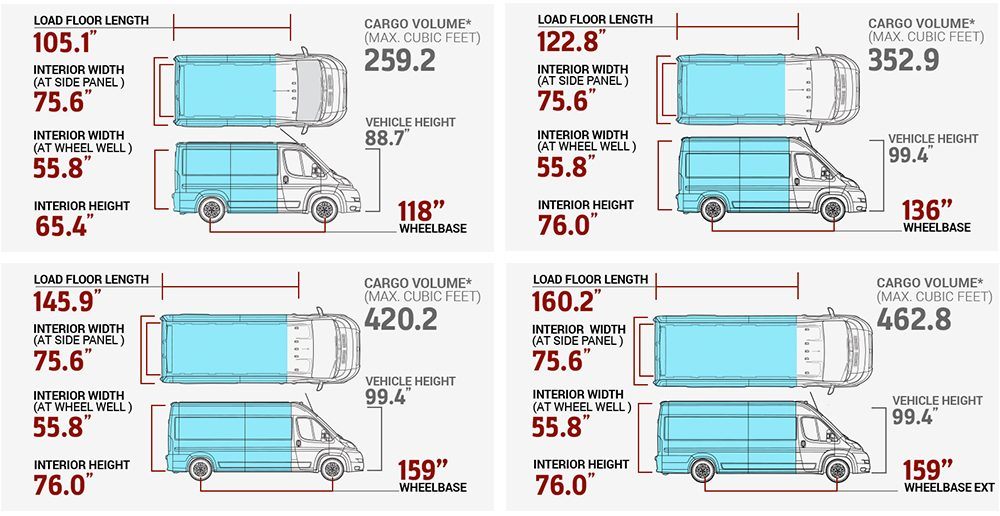 The Ram ProMaster® was built with superior function in mind. With a host of Best-in-Class dimensions, this is the van that gets the job done.
Available Cargo Lengths: 105.1 Inches (1500), 122.8 Inches (1500/2500), 145.9 Inches (2500/3500), 160.2 Inches (3500)
Best-in-Class Standard Cargo Height16 of 65.4 Inches on 118- and 136-Inch Low Roof Models
 Available 76.0-Inch Cargo Height on All Other WB Models

Best-in-Class Max Cargo Width

16 of 75.6 Inches and Best-in-Class Width Between Wheel Wells of 55.8 Inches